Is Tomorrow A Business Day?
November 9, 2017 at 9:57 am Leave a comment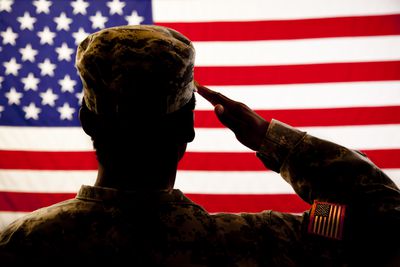 Today I am going to get down in the weeds a little. So, grab some extra coffee before you find out about the joys of how to define a "business day" for purposes of the Truth In Lending Act and RESPA.
There are of course, a plethora of timed notice requirements in the byzantine world of mortgage finance such as the three-day right of rescission and the receipt of TRID disclosures within 3 business days of receiving an application and at least 3 business days before a closing. A business day is generally all calendar days except Sundays and federal legal holidays specified in 5 U.S.C.A §6103.
Federal law recognizes 11 days as National holidays (5 U.S.C.A §6103). 4 of those holidays specify specific dates on which they are to be celebrated (New Year's Day, Independence Day, Veteran's Day, and Christmas). So what do we do in those cases where a holiday celebrated on a specific date is celebrated on a day other than the day on which it falls? As luck would have it, the official interpretation to the definition of business day tells us exactly how to handle this. "When one of these holidays (July 4, for example) falls on a Saturday, Federal offices and other entities might observe the holiday on the preceding Friday (July 3). In cases where the more precise rule applies, the observed holiday (in the example, July 3) is a business day." 12 C.F.R. § Pt. 1026, Supp. I, Part 1, §1026.2(a)(5)
Since we're on the subject, what should you do if your member's credit card payment are due on the 10th of each month? The answer is more complicated than you might think. If your credit union is closed tomorrow because it celebrates Veteran's Day on the 10th, then it must accept payment as timely if the payment is received on the next business day which could be as late as Monday.
Here's where it gets even trickier: Even though your credit union knows well in advance what days it will not be open for business, you are still obligated to disclose the 10th as the date the payments are due on your periodic statements. Take a look at the official commentary; See 12 C.F.R. §1026.7 (b)(11)(9) for further explanation.
Incidentally, throughout this blog I am providing links from the CFPB's eRegulations. This is the easiest way of easily sifting through the regulations and their accompanying commentary.
On that note, yours truly is taking a floater tomorrow. I'm actually headed down to God's Country (aka Long Island) to see how the family is doing and to take a train ride into the city. Maybe we will run into each other.
Entry filed under: Compliance. Tags: Business Day, Veteran's Day.