Why A CFPB Overdraft Settlement Is Good News For Credit Unions
July 26, 2018 at 8:52 am Leave a comment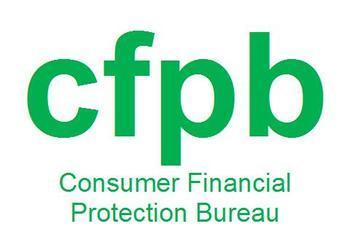 Last week the CFPB settled a lawsuit brought against TCF National Bank in 2017 alleging that the bank used high pressure and deceptive sales practices to get new customers to opt-in to overdraft protection when opening new accounts.
Even with the new, friendlier CFPB, these settlements should be scrutinized by compliance people to make sure that your credit union is not engaging in similar practices. Still, the settlement says as much about the radically different approach the CFPB is taking to enforcement actions as it does about properly implementing your debit card overdraft opt-in procedures.
As I'm sure almost everyone reading this blog knows, financial institutions must obtain a consumer's consent before charging them overdraft fees on debit card purchases and ATM withdrawals. The old CFPB was constantly looking for ways to expand and strengthen these protections.
This lawsuit reflected this aggressive approach. At the core of the CFPB's complaint was its assertion that members were deceived into believing that they had to agree to overdraft protection in order to open new accounts. For instance, the bank refined its overdraft pitch to ask members for their consent to overdrafts only after they were given a list of conditions to which they had to agree in order to open up an account. As explained by one bank employee in the CFPB's initial complaint:
"Most of the Account Agreement is things they need to sign to continue the account opening process. We created an environment for them in which they trusted us and that we were friendly enough and that we were already pointing and initial or signing. At this point it is a different part of the Account Agreement process in which they don't have to sign for this account to stay open for them. I think because I was reading a script to them and they had a trust in me they would just assume that if I wanted them to initial, it was something they had to do."
The bank's sin in the eyes of the CFPB was compounded by the fact that employees were given incentives to meet overdraft opt-in goals. The result was that 77% of consumers opted-in to overdraft protections.
This is classic Cordray style enforcement. While the bank complied with the letter of the law, the CFPB used its UDAP powers to claim that the bank was nonetheless acting illegally by aggressively pitching overdraft protections. It was precisely this kind of open-ended legal assault that drove so many of us nuts.
Under the settlement agreed to last week with the 2018 model CFPB, the bank stipulates that it does not and will not require its employees to generate a specific number of opt-ins or penalize them for failing to reach overdraft goals. It also agreed to pay $25 million in restitution to impacted consumers and a $5 million civil penalty. But the settlement is also note-worthy for how much less prescriptive it is than previous CFPB settlements. It includes a single paragraph in which TCF, its employees and agents stipulate that they may not violate federal statutes outlawing deceptive and abusive practices.
Gone are the days, at least for now, where the settlement includes a long list of compliance changes that TCF would've had to make to fix their overdraft opt-in procedures. This is good news for those of us who believe that companies should be held accountable for violations of the law as it is written as opposed to violations based on how regulators believe it should be interpreted.
Entry filed under: Legal Watch, Regulatory. Tags: CFPB, overdraft, TCF Natoinal Bank.