CU's Need CECL Guidance Now
February 8, 2019 at 9:27 am 2 comments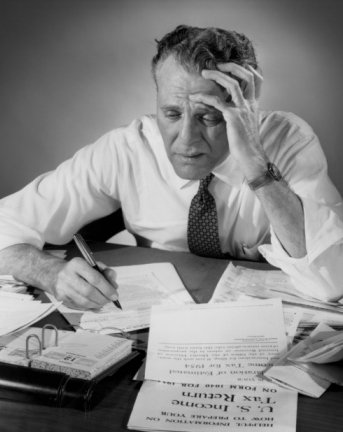 Credit unions don't have to start complying with FASB's current expected current loss (CECL) model until the year beginning after December 15, 2021 but believe it or not the clock is running and for smaller banks and credit unions CECL is emerging as the top regulatory issue for credit unions. Simply put, just as credit unions and community banks for that matter, should be preparing for the new accounting standard right now, NCUA should be providing accounting guidance, yes accounting guidance, explaining what methods for calculating the expected losses on a credit union's loan portfolio will be acceptable.
Here is the problem. While I continue to believe that CECL makes sense provided it is implemented in a way which allows for a $50 million credit union to anticipate its expected loan losses in a less sophisticated way than a $10 billion credit union or a $250 billion bank holding company, this only works if the regulators and the Federal Accounting Standards Board start issuing guidance on proper accounting standards. Like it or not, NCUA is now in the accounting business and its time for it to provide appropriate assistance to credit unions preparing to implement these new requirements.
Recently, the American Bankers Association sounded the alarm when it issued this white paper complaining that one suggested method for complying with CECL is actually not adequate to comply with CECL. It explained that "While non-complex banks may be allowed to utilize less complex models, life of loan credit risk analysis is not easy and smaller banks and credit unions are waiting on regulators and FASB to tell them how to proceed. In the two-and-a-half years since the CECL standard has been issued, the only guidance from FASB or the banking agencies to community banks has been to say that the questionable WARM method "may be an appropriate method."
In addition, CUNA's Jim Nussle wrote a letter to NCUA Chairman McWatters urging the agency "to provide additional resources for credit unions, including an interactive resource, such as a webinar. CUNA is ready and willing to assist with this effort in any way we can."
Now don't get me wrong, I'm in no position to say who is right or who is wrong when it comes to the nuances of accounting but I am qualified to spot a quagmire coming down the tracks when I see one and to help sound the alarm.
Tax Guidance For Highly Paid Executives Released
Speaking of guidance, Section 13602 of Tax Cuts and Jobs Act, Pub. L. No. 115-97 imposes an excise tax on employee remuneration of $1 million or more. A faithful reader of the blog gave me a head's up yesterday that the IRS has issued technical guidance for complying with this change in the code which will impact some credit unions.
Entry filed under: Compliance, Regulatory. Tags: CECL, exise tax $1 million, FASB.