Don't Worry, We All Have To Have a Little Hope
February 22, 2019 at 9:04 am 1 comment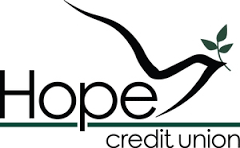 Don't worry my few days away have not transformed me into a Pollyannaish optimist. That being said, this report on NBC's Today Show is one that reaffirmed my faith in the Credit Union Movement. Not only that, it should be shown to every legislator, regulator, congressman, senator and staff person who questions the need for credit unions.
The report I'm referring to highlighted the increase in banking deserts – i.e. those communities throughout the country that don't have access to banking services. The report highlighted the problem by talking about this small town in Mississippi and a local business that was struggling. It would have gone bankrupt but for the establishment of Hope Credit Union. Today there are more people employed in this small town because a not-for-profit credit union was there to fill in the void.
This isn't some isolated problem. The Federal Reserve reports that US banks have closed more than 5,000 branches since the financial crisis, "raising concerns that more low-income minority neighbors may be developing into banking deserts with inadequate or no mainstream financial services." Take a look at this research by the Federal Reserve detailing the consequences for communities that don't have access to basic services. 7% of US households are unbanked. That means that they have no bank or credit union to turn to.
All too often the media and credit union advocates, including yours truly, fall into the trap of making it sound as if the financial services debate is nothing more than a squabble between banks and credit unions. In fact, it's much more than that. It's about how we're going to help people take part in the American dream. If people who want to start small businesses in poor areas of New York City or Hope, Mississippi can't have access to basic banking services then how are they going to start that small business or take out a loan to send their kids to college? The answer is they're not.
On that note, have a good weekend.
Entry filed under: Advocacy, General. Tags: banking deserts, hope credit union.